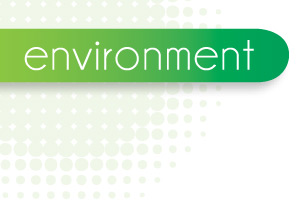 Verve is committed to the Governmentís 4 Rís policy for reducing waste: Reduce, Re-use, Repair and Recycle.
PAPER
All of our recycled paper, board and packaging used conforms to our stringent environmental specifications.
We actively encourage and promote the use of Environmentally Accredited Papers, from sustainable sources, 100% Recycled Paper or paper containing a mixture of both sustainable and recycled pulp.
Our Website products are printed on either Environmentally Accredited or Recycled Paper.
Reduce or Avoid the use of Chemicals
We promote full colour digital printing which uses no chemicals or solvents and only one or two sheets of paper in a job set-up. No press cleaning is required as in traditional litho printing.
Energy Consumption
All waste paper is collected for recycling.
We invest in the latest production equipment which is more efficient and generates less material waste.
Reduce and Recycle Waste
Our equipment was chosen for itís efficiency as well as itís quality ≠ faster setups and running speeds equals less electricity used.
Heat generated from machinery is reused for heating offices. Our factory was purposely was refitted in February 2009 and we are now consuming only a fraction of the energy we used previously.